The former EU Ambassador to Ghana, Ambassador Claude Martens, took the first step to create a European Business Organization in Ghana with the goal to create a European Business "voice" in Ghana after the signing of the EPA between ECOWAS and EU.
The worldwide EBO network was created in 2001 between representatives of EU business associations (in non-EU countries) and the European Union. EBO is the sole network EU recognized Business Organization representing EU-wide business interests in non-EU Countries.
The European Union Mission in Ghana's initiative was adapted by the Local national Chambers of Commerce, Dutch Ghanecc, German AHK, French CCFG and the Danish Business Forum.
After receiving the endorsement of all National European Embassies and the Mission of the European Union in Ghana in December, 2014, EBO-Ghana started operating in January 2015.
The current Board of Directors of EUROCHAM are
Celestino Alvarez-Neira
President
Dr. Michael Blank
Vice President
NICOLAS J. GEBARA
SECRETARY
Andrea Ghia
Treasurer
EUROCHAM is a pro-active partner in the development of an open and profitable business atmosphere between Ghana and Europe, who tries to create and sustain a positive image of Europe, European Businesses and Europeans in Ghana.
EUROCHAM is active in the following fields;
Access to local market knowledge and assistance of European stakeholders in Ghana.
Deliver input and monitoring of Free Trade Agreements.
Advocate and lobby to resolve trade barriers for European companies operating in Ghana and Ghanaian companies in Europe.
Assist Ghanaian business to enjoy the advantages of entering the EU markets, when Free Trade Agreements are implemented.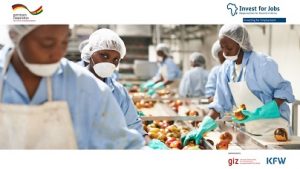 NEWS
The Facility « Investing for Employment » (IFE) is an investment mechanism created by KfW Development Bank (KfW) on behalf
Read More »
EVENTS
The EU-Africa Business Forum (EABF) is co-organized by the European Union (EU), the African Union Commission (AUC), African and EU
Read More »
NEWS
As part of the firm and growing business relationship between Europe and Ghana, the German Federal Ministry for Economic Cooperation
Read More »
EUROPEAN ORGANIZATION AFFILIATIONS OF EBO-GHANA