Equity Investment and Equity Investors – a guide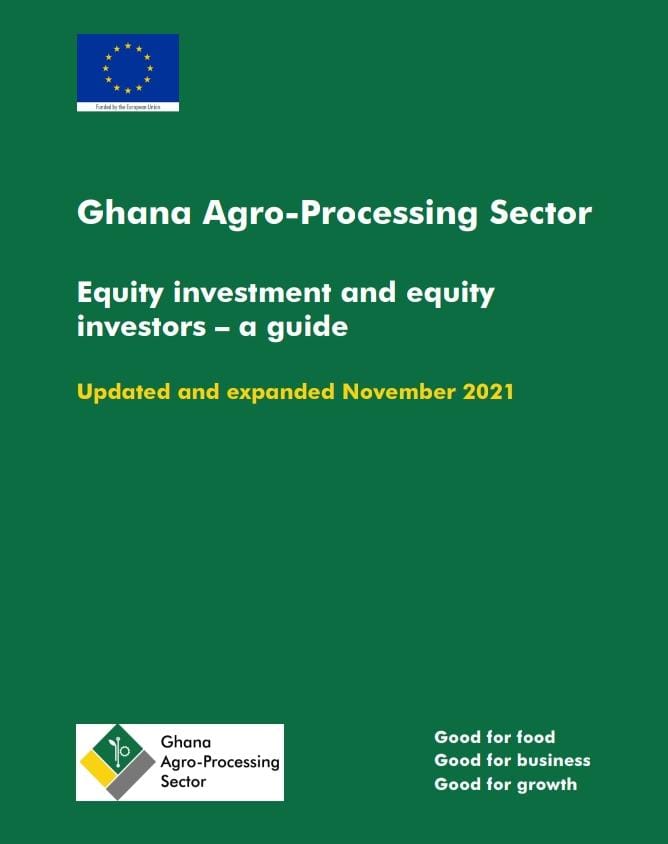 Dear Members in the Agri-business,
The Equity Investment and Equity Investors guide is an output from the Investment Promotion in Agri-business, a component of the Investment Promotion, Business Linkages & Export Development Project.
The equity investment guide gives details about equity investment and equity investors as sources of medium- to long-term finance for businesses. It provides:
An introduction to equity, including an overview of the equity investment and due diligence process.
Details of equity investors and international development finance institutions (DFIs).
Click here to download the Ghana Agro-business Private equity guide